2018 Congressional Attendees for Lobby Day
2018 Congressional attendees for Lobby Day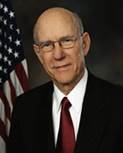 Chairman Pat Roberts (R-KS) of the Senate Agriculture Commitee
Senator Roberts was elected to the United States Senate to represent Kansas in 1997 where he is a consistent voice for agricultural and food system issues. Before serving in the Senate, Senator Roberts served as Chairman of the Agriculture Committee in the House of Representatives from 1995-1997, working closely with the federal nutrition programs. Now serving as Chairman for the Senate Committee on Agriculture, Nutrition, and Forestry, Senator Roberts brings an incredible amount of understanding and insight into how important the federal nutrition programs are.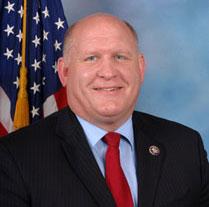 Rep. G. T. Thompson (R-PA) is a life-long resident of Howard Township, Centre County, Pa., Congressman Glenn 'GT' Thompson represents Pennsylvania's Fifth District in the U.S. House of Representatives.Prior to being elected to Pennsylvania's geographically largest congressional district, Congressman Thompson spent 28 years as a therapist, rehabilitation services manager and a licensed nursing home administrator. Through his professional experiences, GT has touched the lives of thousands of individuals facing life-altering conditions. As a result, he has learned firsthand the importance of access to quality healthcare and has become a strong advocate for increased access, affordability, quality of care, and patient choice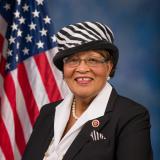 Rep. Alma S. Adams (D-NC) was elected to her second term representing the 12th Congressional District of North Carolina on November 8, 2016. After winning a special election in November 2014, Congresswoman Adams was sworn in immediately as the 100th woman elected to the 113th Congress. Representative Adams sits on the Committee on Education and the Workforce, the Agriculture Committee, the Small Business Committee, and the Joint Economic Committee. She currently serves in several leadership positions including Assistant Whip for the Democratic Caucus, Vice-Ranking Member of the Small Business Committee, and ranking member of the Small Business Subcommittee on Investigations, Oversight, and Regulation. The Congresswoman is the founder of the first ever Congressional Bipartisan HBCU Caucus and she is part of the Women's Caucus, Diabetes Caucus, Congressional Black Caucus, Progressive Education Caucus, Historic Preservation Caucus, AIDS/HIV Caucus, Hunger Caucus, Medicaid Expansion Caucus, and the Arts Caucus.