2018 Congressional Attendees for Lobby Day
2018 Congressional attendees for Lobby Day will be announced.
In 2017 we were pleased to be joined by the following Members of Congress who spoke at breakfast prior to attendees conducting individual Hill visits for the remainder of the day: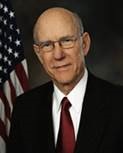 Chairman Pat Roberts (R-KS) of the Senate Agriculture Commitee
Senator Roberts was elected to the United States Senate to represent Kansas in 1997 where he is a consistent voice for agricultural and food system issues. Before serving in the Senate, Senator Roberts served as Chairman of the Agriculture Committee in the House of Representatives from 1995-1997, working closely with the federal nutrition programs. Now serving as Chairman for the Senate Committee on Agriculture, Nutrition, and Forestry, Senator Roberts brings an incredible amount of understanding and insight into how important the federal nutrition programs are.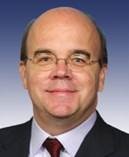 Ranking Member Jim McGovern (D-MA) of the House Agriculture Committee, Nutrition Subcommittee and Co-Chair of the House Hunger Caucus
Representative McGovern was elected to work on behalf of Massachusetts 2nd District in 1996 being an unrivaled supporter for social justice and human rights. In November 2016, Rep. McGovern joined his constituents in a two-day, 43-mile walk across Western Massachusetts to raise awareness about hunger, increasing visibility to the importance of being in solidarity with those in need. In 2014 Representative McGovern was named the Democratic Ranking Member on the House Committee on Agriculture's Subcommittee on Nutrition. Rep. McGovern is an incredibly important voice for the federal nutrition programs, advocating that everyone has access to healthy and affordable food.